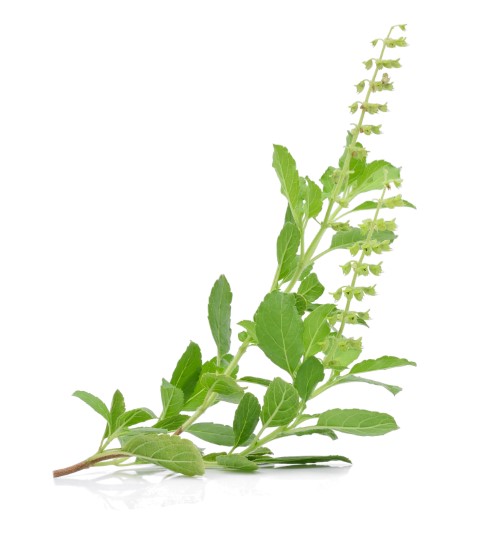 Application:
For best results, use twice daily
Directions: Bring 8 fl. Oz of water to boil and steep tea bag for 3-5 minutes
Enjoy a cup up to twice a day, preferably 20 minutes after waking up and 1 hour before bed
PureLeef NutraBlends 14 day detox takes a whole body approach to support weight management to reduce bloat and shed inches off your waistline. It is naturally caffeine free so you will not feel sluggish after enjoying a cup.
Our tea contains a special blend of adaptogenic herbs, that have healing properties to reduce the amount of stressors in our system. Stress can cause physical changes to the body such as weight gain. Adaptogens increase endurance, balance the hormone levels and restore the body's natural function
PureLeef Nutrablends 14 day detox will not only help you lose weight and remove toxins from your body but also help purify your blood cells and renew your mind.
Key Ingredients
Chicory Root helps weight loss, suppresses your appetite, make you feel fuller, promotes healthy digestion. It also acts as a prebiotic which is overall good for your gut.
Tusli Leaf – Is an adaptogen that is called the elixir of life,  it helps to reduce stress and boosts energy
Echinacea helps with overall immunity, removes toxins and reduce feelings of anxiety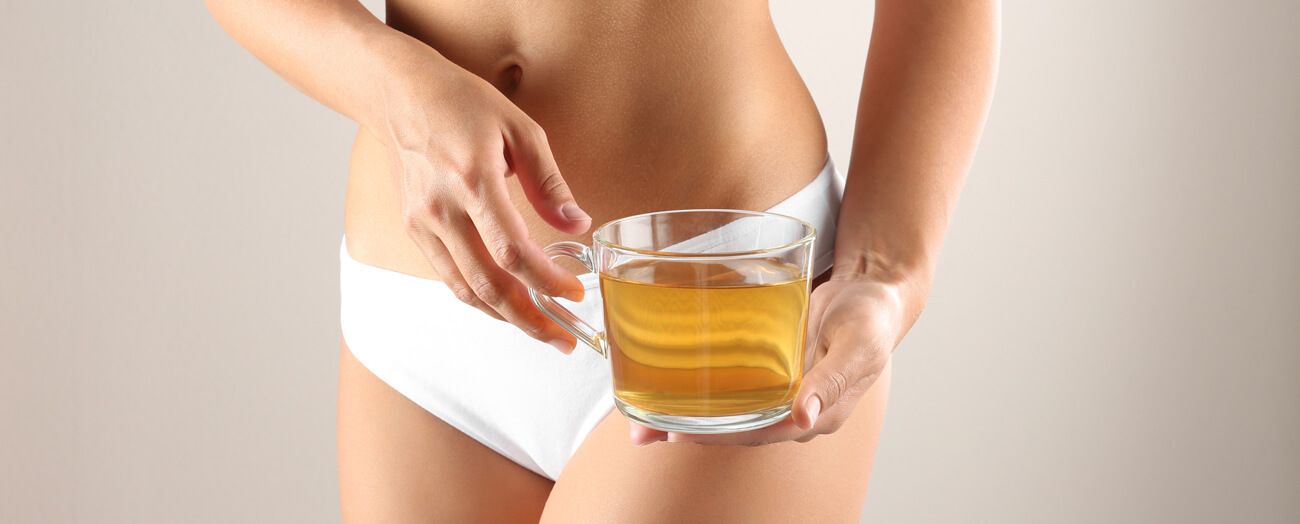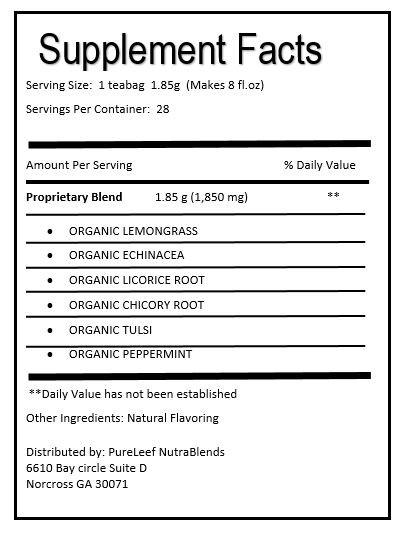 ORGANIC LEMONGRASS, ORGANIC ECHINACEA, ORGANIC LICORICE ROOT, ORGANIC CHICORY ROOT, ORGANIC TULSI, ORGANIC PEPPERMINT
DISCLAIMER: Individual results may vary.  The information and content on this website have not been evaluated by the Food and Drug Administration. Our products are not intended to diagnose, treat, cure or prevent any disease. The views and nutritional advice expressed by PureLeef, Inc or PureLeef NutraBlends are not intended for the purpose of providing medical advice. Please always consult your health care provider if you are taking any medications or have any medical condition.